ELSAMED 3" tridicator dual indicating pressure/temperature gauges, combine the value of an individual pressure gauge and thermometer in one instrument. They are the ideal choice for boilers and other hot water applications where space limitations and installation costs are a consideration. These instruments contain both a bourdon tube assembly to indicate pressure, and a bimetal coil assembly to indicate the temperature in both Fahrenheit and Celsius.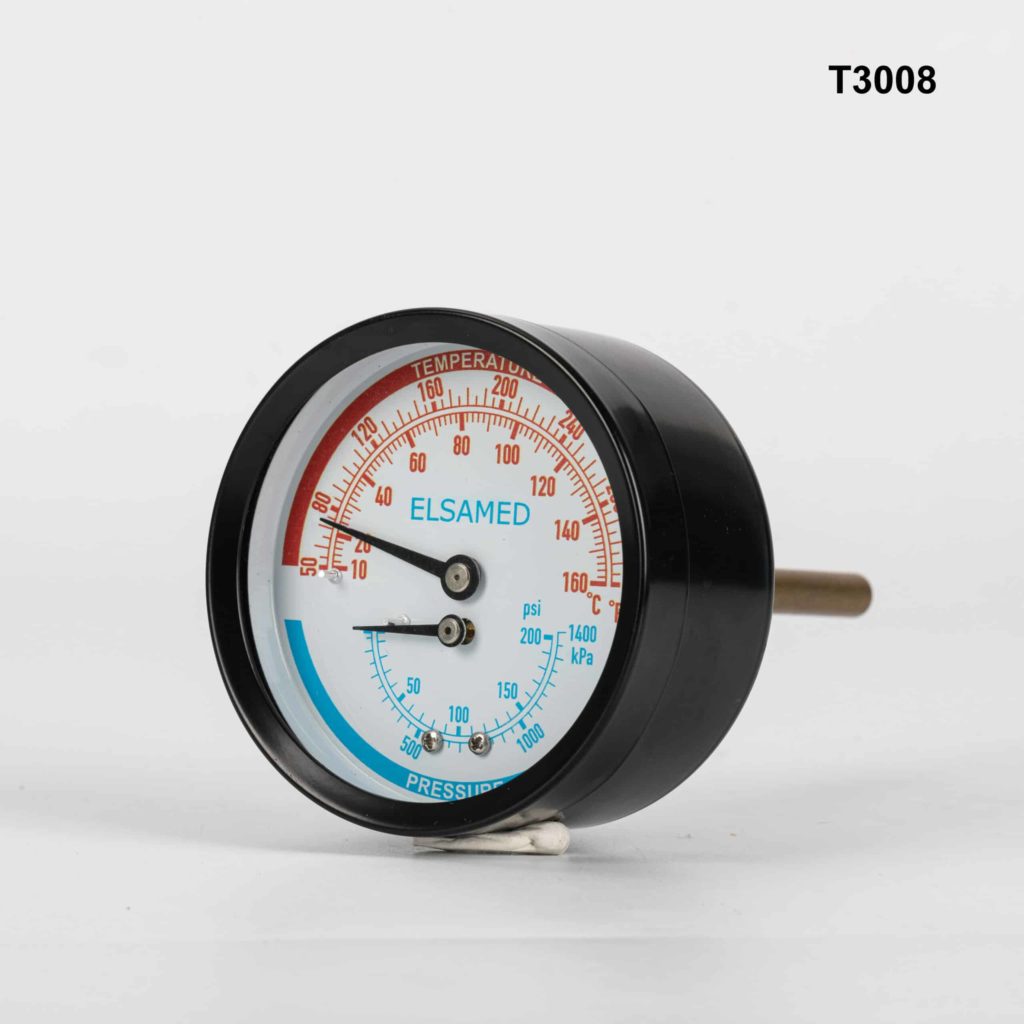 Drawn Steel, black finish
Product Details
Why Choose ELSAMED
ELSAMED only have one shareholder, the founder Tiger, consistency of policy and price will be well executed. ELSAMED have hardware workshop, bourdon tube workshop, diaphragm component workshop, bimetal workshop, assembly workshop. Most of the instrument parts are produced by ourselves, parts quality can be controlled well. ELSAMED have strong R&D team to develop almost all the mechanical pressure gauges. ELSAMED have reliable after-sales service team.
Request a Quote